By clicking on the settings tab on the product edit page, you will see a couple of possible settings for this product, separated by subjects on the left.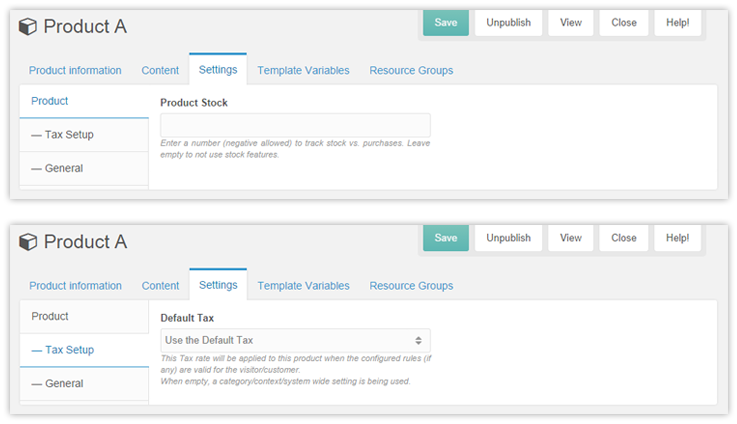 Product tab
The product tab contains the product stock option. When you use product stock, this number will be automatically lowered on every sale.
Tax Setup tab
On the Tax Setup tab you can choose the tax rate for this product. When set to the default tax, this will inherit from the category, the context settings or the system settings in that order.
General tab
The general tab contains the standard settings provided for resources by MODX.