Redactor also ships with a custom input type for use with ContentBlocks.
Similar to the custom template variable type, this allows you to set different configuration sets for different fields.
Creating a Field
With Redactor and ContentBlocks installed, go to Extras > ContentBlocks and create a new field. For the Input Type, choose Rich Text - Redactor, located at the bottom of the list.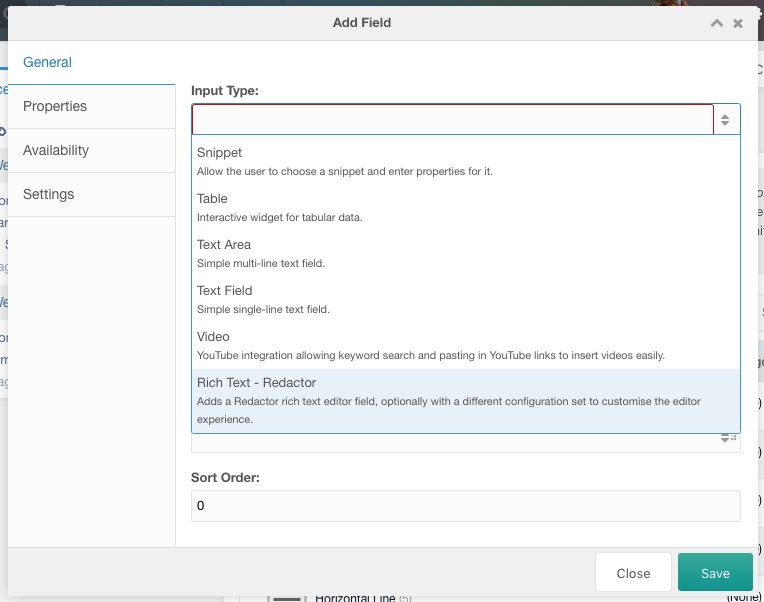 On the Properties tab you can select the configuration set to use.