With the SimpleCart dashboard widget you can see the most recent orders from your customers on the dashboard. To activate the dashboard widget, follow these steps.
Go to your MODX Manager and login
Navigate to System > "Dashboards"
Duplicate the default dashboard if you don't have a custom dashboard yet. Right click and edit it.
On the edit dashboard page click on the button "Place widget"
Choose the widget SimpleCart Recent Orders
Hit save to add it to the dashboard.
Drag and drop it into the position you want it in.
Save the dashboard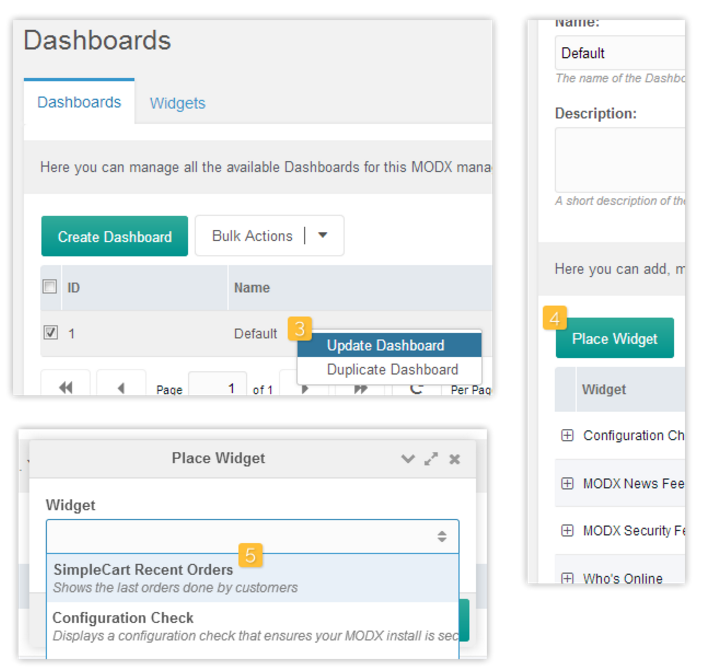 Add a Dashboard to a User Group
If you created a new dashboard in step 3, you'll need to attach it to the user group to use it.
Go to System > Access Control Lists and right click the usergroup to edit. On the General Information tab, select the new dashboard and save the usergroup.